Regular price
Sale price
$48.00 USD
Unit price
per
Sale
Sold out
Empower yourself during pregnancy and birth with this luscious signature scent. Hand blended to evoke calm, positivity and total bliss.
ingredients ;Pure essential oils of mandarin, rose geranium, lavender, lemon myrtle and rose.
PETITE DIFFUSER 
Take your love of aromatherapy on the go with this petite handheld cool mist diffuser.
USB Rechargeable
Aromatherapy Anywhere - Anytime 24/7
Essential Oils or Blends

BPA free

Silent cool mist
The PETITE diffuser ultrasonic technology creates a fine mist that disperses tiny molecules of water and essential oil into the air, allowing you to enjoy up to 60 seconds of aromatic bliss per session.


How to use:
Charge the Diffuser using the USB cable provided (abt.1 hour)

Twist to cover to the right to remove

Add up to 15 ml of cold tap water to the water tank

Add one drop of pure essential oil/blend to the water

Replace the top cover, twist and secure

To turn, slide down the button

After approx. 60 sec of continuously mist the until will automatically shut off.

Slide up the button to turn off the mist

Do Not Overfill -Empty water often - Clean regularly

For further information please refer to the User Manual
View full details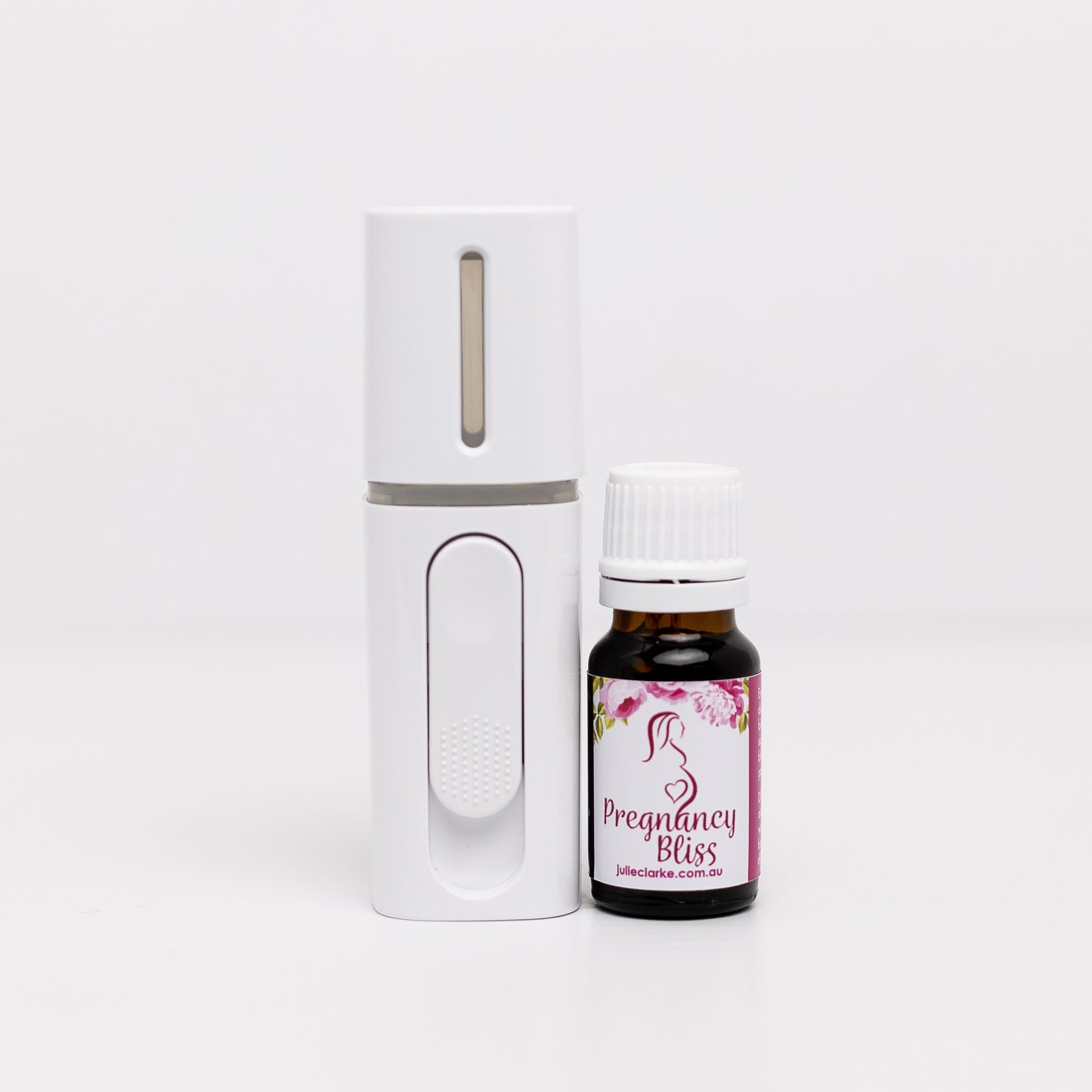 How to use essential oils
Bath

Add 6 drops to a full bath with disperser or milk and agitate

Shower

Add 4 drops to corner of shower and inhale aroma

Tissue

Add 3 drops to tissue at night or to carry with you

Burner / Diffuser

Add 6 to 8 drops to water

Massage Oil

Add 5 drops to 10mls of base oil

Hand and Body

Add 5 drops to 10mls of base cream
More about essential oils
Before chemicals, oils obtained from pure plant extracts (known as essential oils) were used to help improve the quality of life on a physical, emotional and spiritual level. Since then, essential oils have been found to heal skin, strengthen immunity and influence moods and feelings, assisting mental conditions such as stress and anxiety. Essential oils have the healing ability to work both therapeutically and medicinally.

All Secret Scent products are 100% natural, and do not contain sulphates, chemicals or parabens.