Regular price
Sale price
$31.00 USD
Unit price
per
Sale
Sold out
Our pregnancy range contains pure essential oils and plant extracts. Used correctly throughout pregnancy, our blends can help alleviate stretch marks, stress, morning sickness and varicose veins. It may also assist with indigestion, uplifting physically and emotionally, soothes stress and anxiety.

To use: A daily massage onto abdomen and breasts helps reduce formation of stretch marks. Also relieves fatigue, constipation and stress
Ingredients: Pure essential oils of mandarin, tangerine and neroli infused in rosehip and jojoba oil.
Mandarin is skin regenerating and emotionally uplifting.
Tangerine relieves insomnia, fluid retention and nervous tension.  
Neroli is the "rescue remedy" of essential oils. Rosehip is rich in Vitamin C and helps repair skin tissue. Jojoba aids elasticity of the skin.
View full details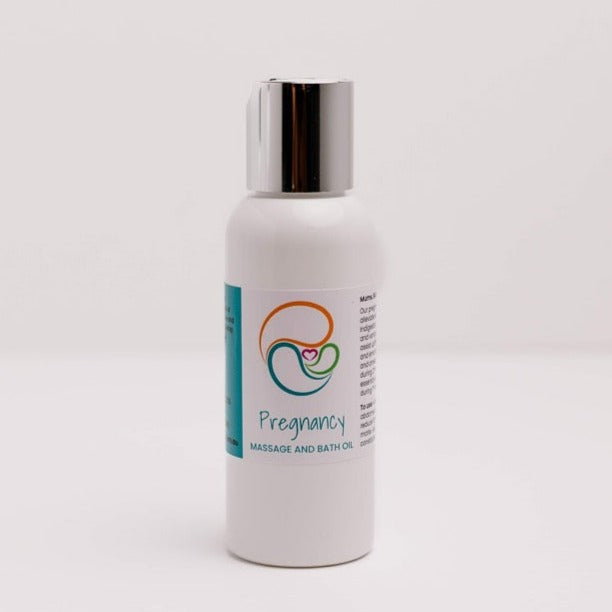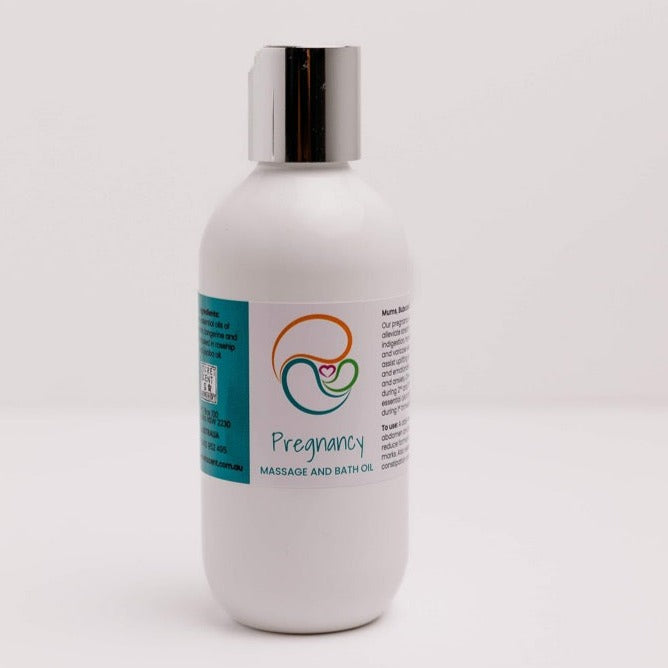 Great oil for scars, post belly surgery, pre and post pregnancy.
I use this oil on my massage clients recovering from any kind of belly or chest surgery, clients with scars, and clients who are feeling very stressed. Mama's to be and new mother's love it too. Personally, I love the scent and texture of the oil and use it often on myself at the end of the day. I know that when I use Secret Scent products I am getting the safest and most nourishing products in the world. Must try for all seeking extra care and healing.
My fav versatile oil for pregnancy; whether as a Birth Doula or as an Antenatal course Teacher
This is the most incredible massage oil for pregnancy I've used both as a Birth Doula as well as a antenatal course teacher, in the Transition into Parenthood sessions I run at Sylvania. The "slipperyness" is what I love most and the scent is divine!
I use this oil whenever I visit women during their pregnancy to give them a lovely foot massage while we chat about their birth plan preferences; an important part of a Doulas job. Otherwise this is my go to oil for instructing all the partners in my courses about foot massage. The women absolutely love it and feet so awesome afterwards.
I absolutely LOVE Secret Scent
I'm a Birth Doula, a Remedial Massage Therapist, Reflexologist and Yoga Teacher, specialising in Pregnancy and Birth.
I've been using Secret Scent for 16 years and absolutely love the Pregnancy and Birth Blends. My clients love them too.
I also love to use the body and hand creams and the Coconut and Lime Himalayan scrub in my Spa Packages.
The Muscle, Joint & Arthritis blend is also a hit with my 'non-pregnant' clients and really soothe and melt away those tight, tense muscles.
Sharen is an expert in her field and such an awesome lady. Her customer service is amazing.
More about our mums, bubs & birth products
Made with 100% natural ingredients, pure essential oils, organic cocoa butters and plant extracts to help care for you and your baby naturally. Our range includes products to calm unsettled babies, relieve colic, cleanse, moisturise and soothe baby's skin and help promote sleep, as well as products to help alleviate stretch marks, stress, morning sickness and varicose veins. No sulphates, chemicals or parabens.
Secret Scent's recommended partners
Secret Scent works with and recommends both Leah Palmer-O'Malley from Bellys & Bubs in Toowoomba and Julie Clarke from Sylvania in Sydney's South.