Regular price
Sale price
$14.00 USD
Unit price
per
Sale
Sold out
Gently cleanses, softens and moisturising the skin whilst calming and reassuring unsettled babies.
Our baby blends are made with pure essential oils and plant extracts to help care for your precious baby naturally.
Secret Scent's Baby Bath Foam makes a perfect gift for a friend or relative who has been blessed with the arrival of a new baby.
Ingredients: Pure essential oils of tangerine, lavender and German chamomile in an all natural gel base
To use: Add a cap full under running water in the bath and allow to foam or add a small amount onto a soft washcloth and gently wash baby from head to toe. Always ensure to follow with a rinse before drying. If accidental contact with eyes occurs, flush with water immediately. 
View full details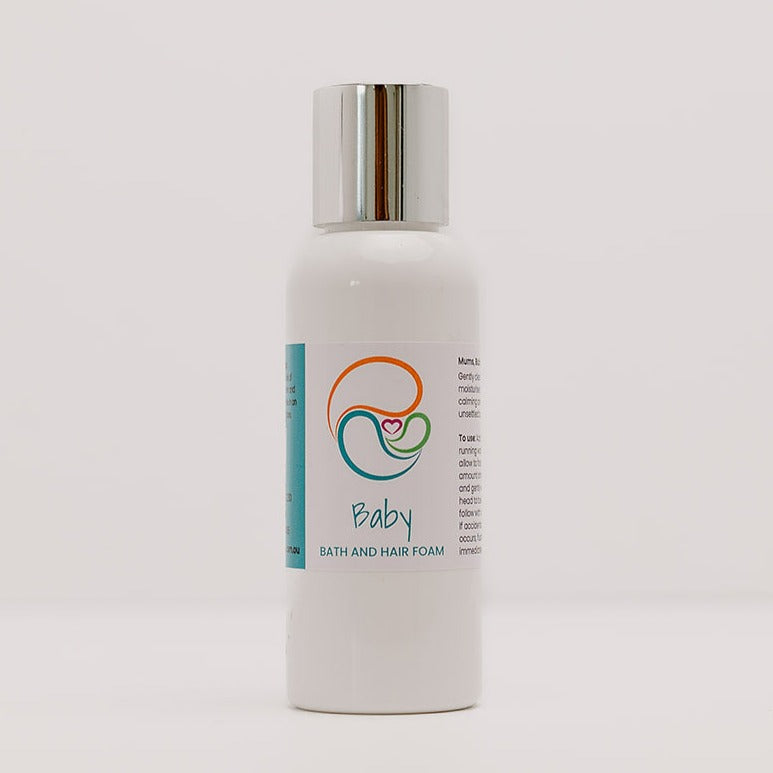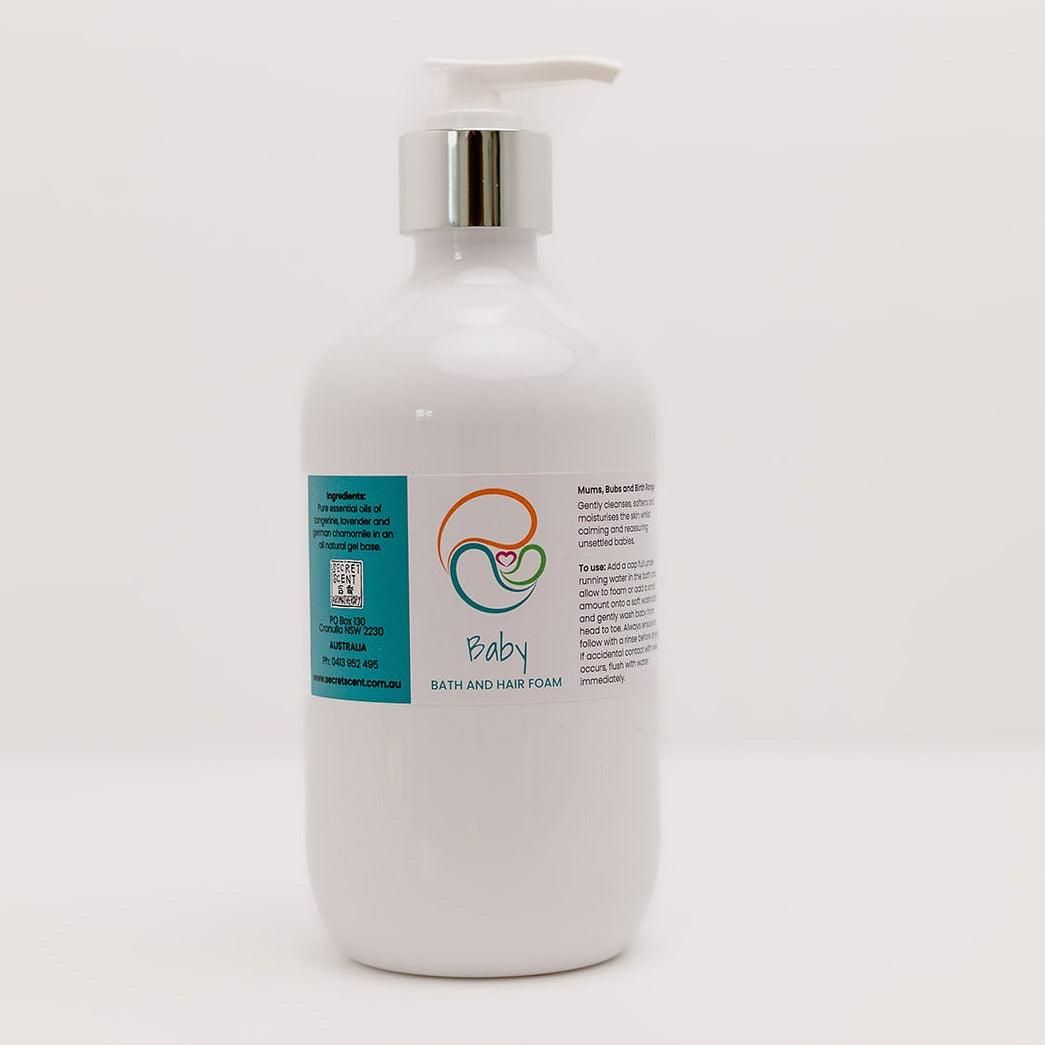 Bath time becomes Calm Down time when I use this Baby Bath Wash on the little ones in our family
It's a beautiful scent combines with the gentlest of liquid washes that makes this my favourite baby bath wash for the little ones in our family.
They all emerge from the bathroom smelling so fresh and clean and sweet.
Then of course it's time to read books.
I do like the combination of Tangerine, lavender and german chamomile together; so compatible!
My naturopath explained to me the german chamomile is the most powerful of all the chamomiles to induce calmness and relaxation and guess what - it certainly works, that's for sure. My orders are always delivered promptly - great service - more than happy to endorse!
More about our mums, bubs & birth products
Made with 100% natural ingredients, pure essential oils, organic cocoa butters and plant extracts to help care for you and your baby naturally. Our range includes products to calm unsettled babies, relieve colic, cleanse, moisturise and soothe baby's skin and help promote sleep, as well as products to help alleviate stretch marks, stress, morning sickness and varicose veins. No sulphates, chemicals or parabens.
Secret Scent's recommended partners
Secret Scent works with and recommends both Leah Palmer-O'Malley from Bellys & Bubs in Toowoomba and Julie Clarke from Sylvania in Sydney's South.