Regular price
Sale price
$52.00 USD
Unit price
per
Sale
Sold out
The Aromamatic Multi-Light LED Electric Vaporizer has combined the newest technology of LED lighting with aromatherapy, creating a most harmonious combination, both visually and aromatically appealing to the senses.
This beautiful vaporizer is a revolutionary new idea in vaporizing pure essential oils, essential oil blends and soy wax melts.
This safe, clean and highly economical porcelain appliance is a low cost, eco friendly way to enjoy your favorite aromatic scents while benefiting from the peaceful ambience of its colourful lights.

The low cost, low voltage LED lighting with a life expectancy of 50,000 hours plus, makes the Aromamatic Multi-Light vaporizer an efficient and effective product.
No naked flame
No oily hot water
Cost effective, costs less than 6 cents a day
Eco friendly
Safe
Remains cool to the touch, safe to handle when in use
Will not overheat
Clean & convenient
Easy to maintain & use
Environmentally friendly
Efficient
Vaporizer temperature remains constant when left on
Self regulating low temperature produces subtle, effective vaporization
Available in two colours: white light or rainbow light.
View full details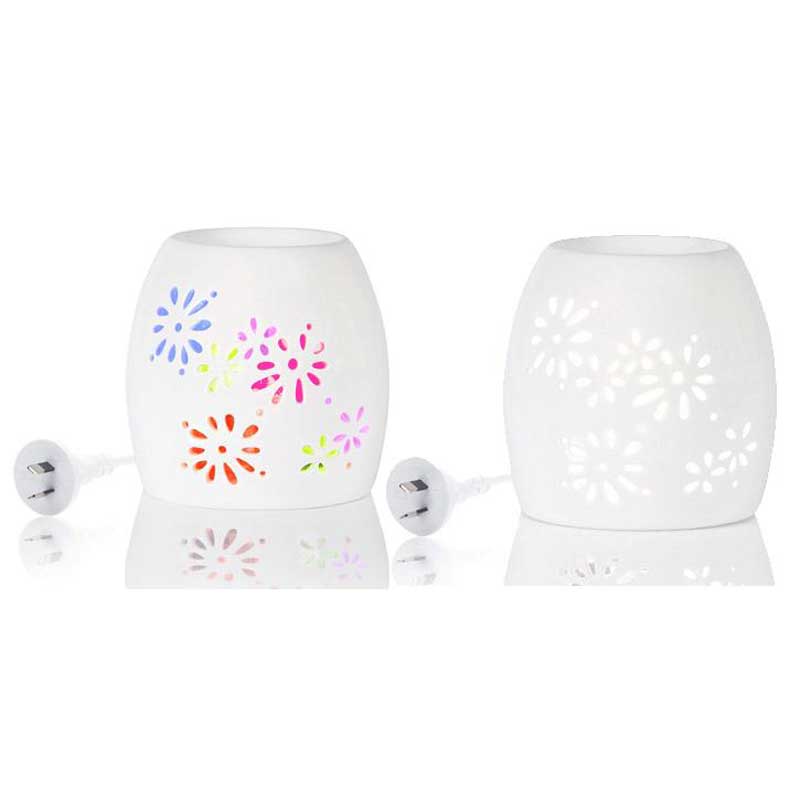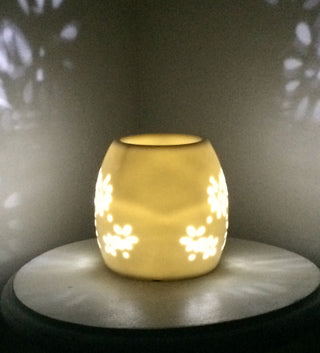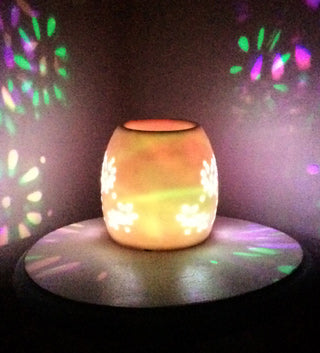 How to use essential oils
Bath

Add 6 drops to a full bath with disperser or milk and agitate

Shower

Add 4 drops to corner of shower and inhale aroma

Tissue

Add 3 drops to tissue at night or to carry with you

Burner / Diffuser

Add 6 to 8 drops to water

Massage Oil

Add 5 drops to 10mls of base oil

Hand and Body

Add 5 drops to 10mls of base cream
More about essential oils
Before chemicals, oils obtained from pure plant extracts (known as essential oils) were used to help improve the quality of life on a physical, emotional and spiritual level. Since then, essential oils have been found to heal skin, strengthen immunity and influence moods and feelings, assisting mental conditions such as stress and anxiety. Essential oils have the healing ability to work both therapeutically and medicinally.

All Secret Scent products are 100% natural, and do not contain sulphates, chemicals or parabens.