Regular price
$227.00 USD
Regular price
Sale price
$227.00 USD
Unit price
per
Sale
Sold out
If you've ever walked into a house as a potential buyer and thought,"it just feels right" then you understand the basic principles of feng shui. This ancient Chinese practice involves making energetic and physical adjustments to a space in order to create balance and flow. If selling your house seems nearly impossible, it may just be the answer to your real estate woes.
View full details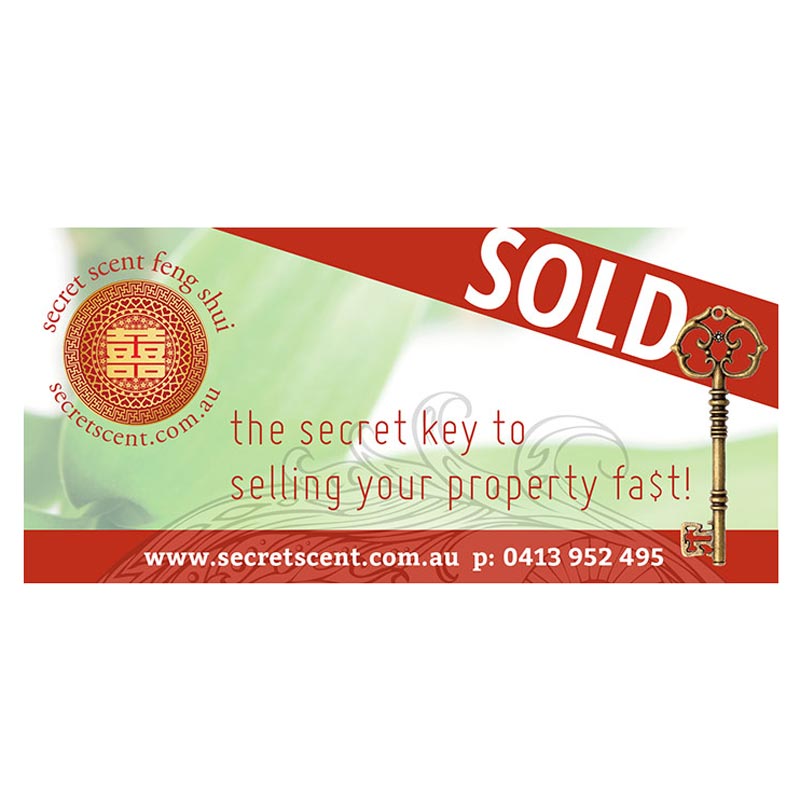 What's involved in a Feng Shui consultation?
Have you walked into a home and had that feeling something is not right? Or have you ever had a string of problems with career, health, relationships or money?

Secret Scent's Feng Shui expert consultant, Sharen Turner will provide a reading of the 'energetic blueprint' of your home or office and create solutions to bring harmony and balance to your surroundings.

The remedies used in a traditional Feng Shui consultation involve the use of one or more of the five elements of fire, earth, metal, water and wood. We use Feng Shui colours and shapes from the bagua chart, together with crystals, pendulums, lights, dowsing rods and essential oils and Feng Shui intuitive card readings.

We can show you some Feng Shui remedies to activate missing areas.

Secret Scent offers Feng Shui Consultations in Sydney, Cronulla, Sutherland Shire, St George, Hurstville, Kogarah, Inner West Sydney, Eastern Suburbs, South Coast/Illawarra, Sydney North Shore or via Fone Shui - an online virtual consultation to anywhere in the world.

When should you have a Feng Shui consultation?
• before selling your property
• moving house/new home purchase
• before renovating
• new baby
• starting a business
• changing career/job
• if you are ill and having trouble getting better
• after a relationship break-up
• after the death of a loved one
• a feeling of hopelessness/lack of direction
• to attract a partner
• before buying or renting a property to see if it is " Feng Shui possible " via Fone Shui