Regular price
Sale price
$44.00 USD
Unit price
per
Sale
Sold out
Immune Boost Hand Sanitiser
Immune Boost Roll in Balm 
immune Boost Essential Oil Blend
Essential oil blend will help improve and  maintain the feeling of general health and well-being. Wards off everyday germs & infections. These oils are antiseptic, antimicrobial & antifungal. 
Ingredients: Tea Tree, Thyme, Lemon, Cypress, Ginger, Clove, Cinnamon and Oregano.
View full details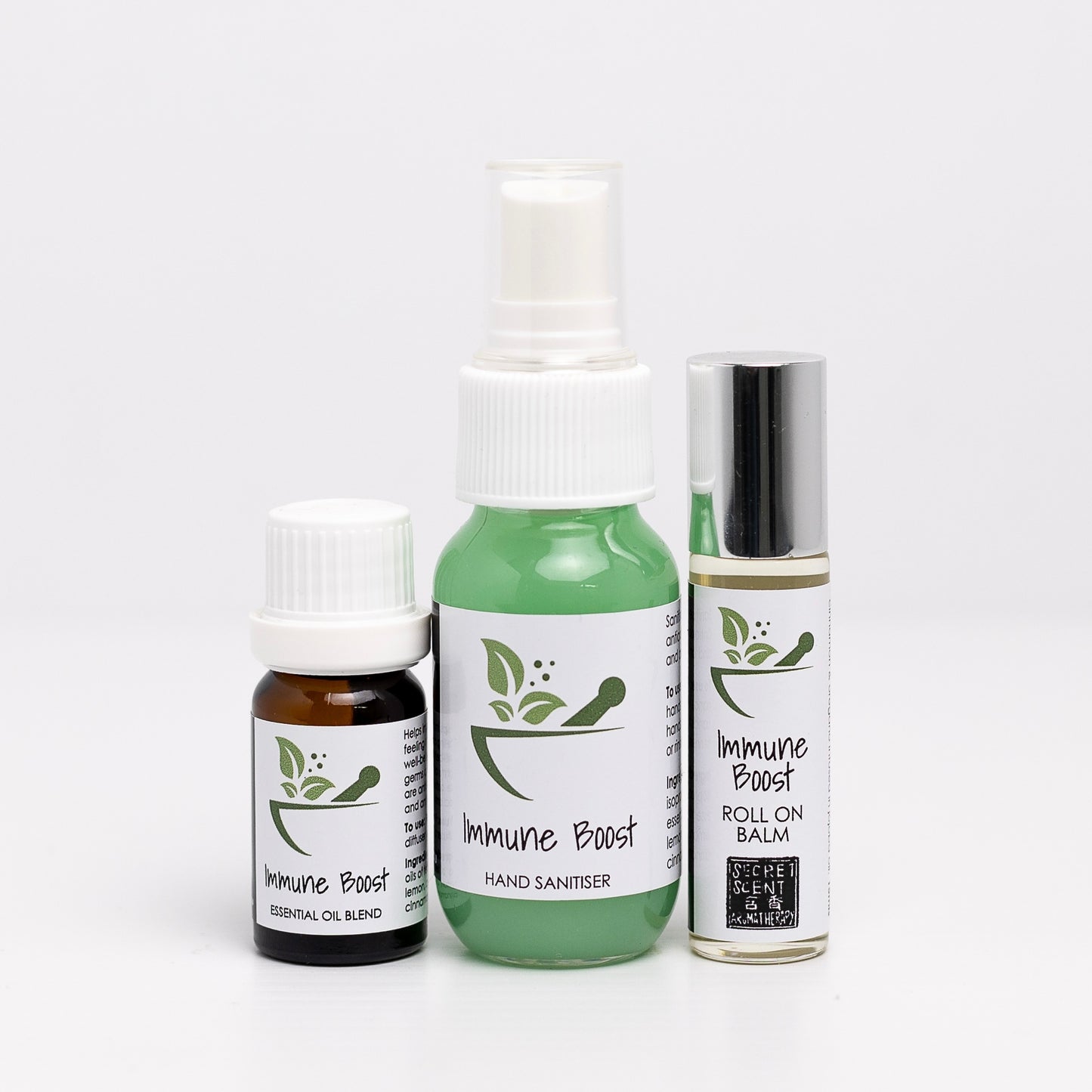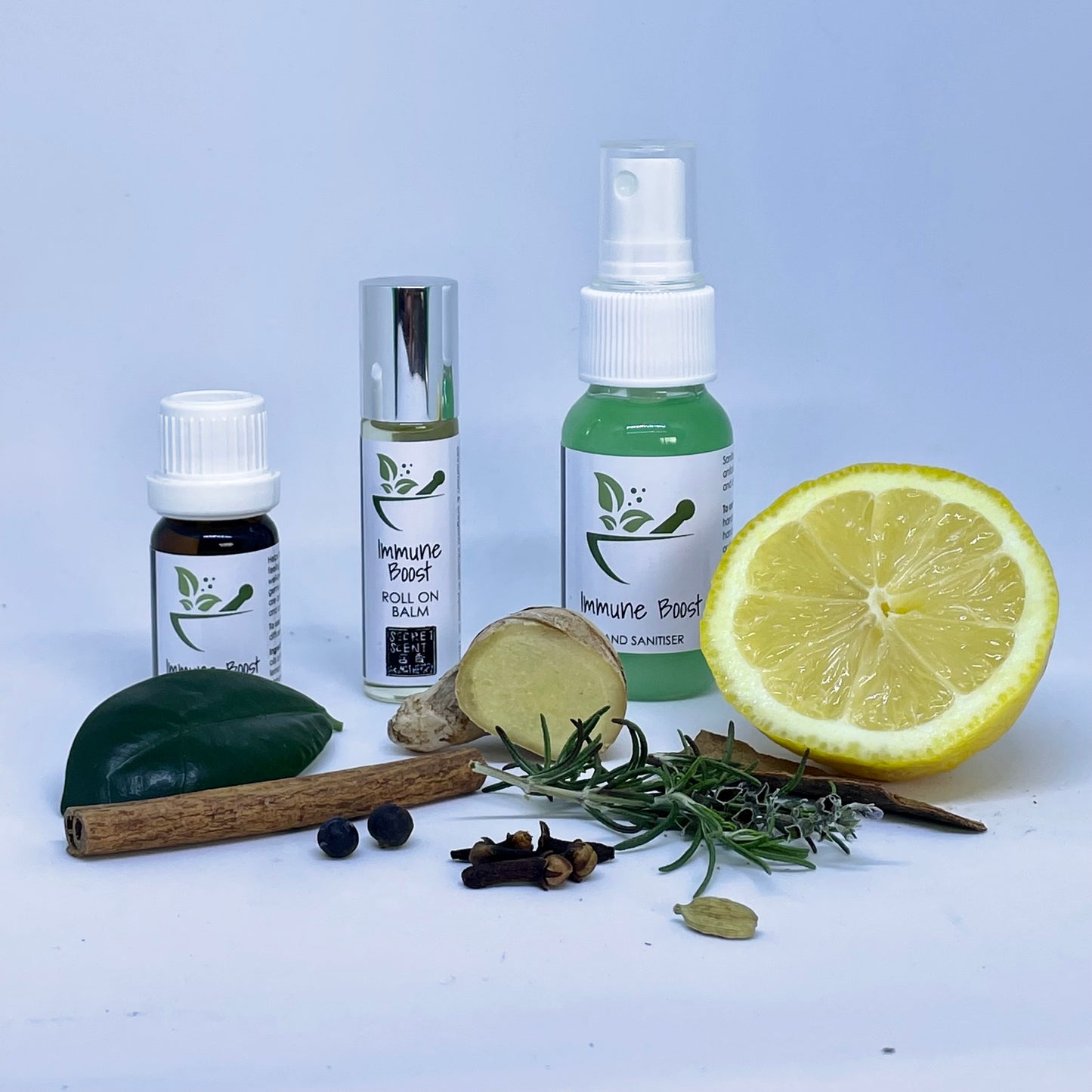 Immune boost trio
I am so glad I purchased the trio, I love the roller blend in my handbag ,the mist next to my bed and the oil in my diffuser at night ,it has helped immensely especially during the spring season when my sinuses always play havoc ...delicious fresh scent!❤️❤️❤️
Absolutely love these products!!!!!
I've been using Secret Scent for the past 20 years and I highly recommend these amazing products. These products are natural & Australian made locally by a very clever and dear friend of mine. I use these product not only on myself but also on my kids since they we're babies and even my dog has her own natural wash. Thank you Sharen love love love Secret Scent x
How to use essential oils
Bath

Add 6 drops to a full bath with disperser or milk and agitate

Shower

Add 4 drops to corner of shower and inhale aroma

Tissue

Add 3 drops to tissue at night or to carry with you

Burner / Diffuser

Add 6 to 8 drops to water

Massage Oil

Add 5 drops to 10mls of base oil

Hand and Body

Add 5 drops to 10mls of base cream
More about essential oils
Before chemicals, oils obtained from pure plant extracts (known as essential oils) were used to help improve the quality of life on a physical, emotional and spiritual level. Since then, essential oils have been found to heal skin, strengthen immunity and influence moods and feelings, assisting mental conditions such as stress and anxiety. Essential oils have the healing ability to work both therapeutically and medicinally.

All Secret Scent products are 100% natural, and do not contain sulphates, chemicals or parabens.