Regular price
Sale price
$24.00 USD
Unit price
per
Sale
Sold out
 is an Australian native tree indigenous to the sub-tropical rainforests of Queensland. It is the world's richest known natural source of citral. A delicious lemonade smelling scented essential oil that helps boost the immune system.  Described as a blend of Lemongrass, Lime and Lemon.  A powerful antioxidant, anti-microbial, antiseptic and anti-fungal, more so than Tea Tree.  A great tool to have to support your health.  Herbal tea made from a lemon myrtle leaf in hot water is a tasty anti-microbial drop which can help kill or stop the spread of germs. Also known as backhousia citriodora, 
View full details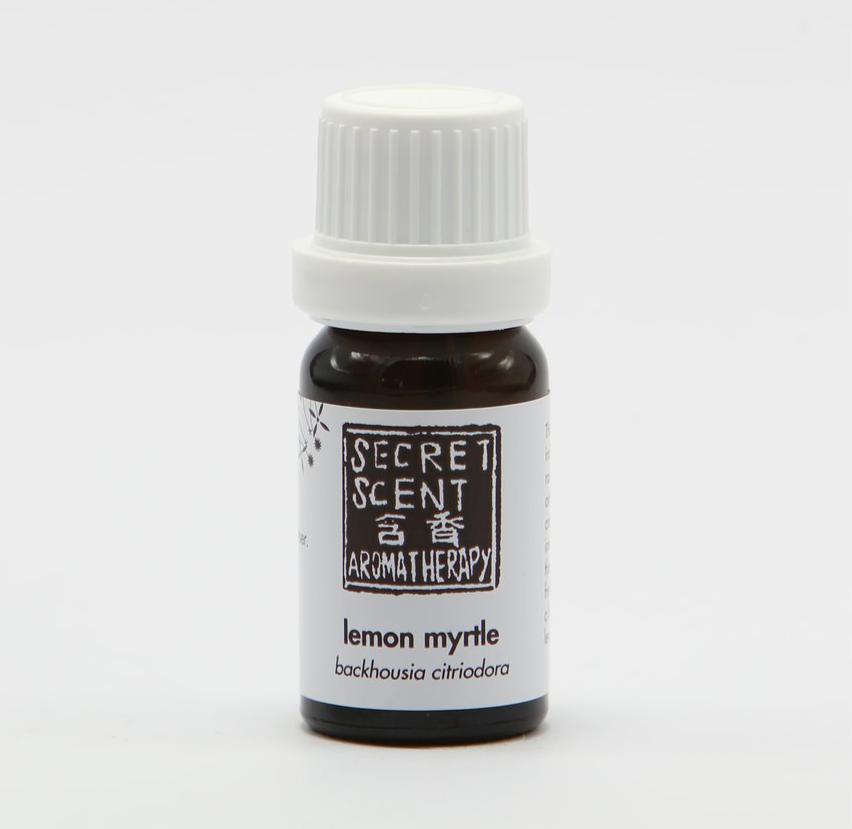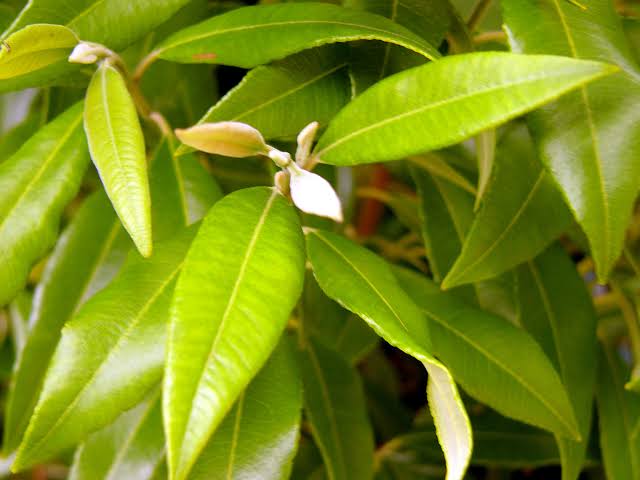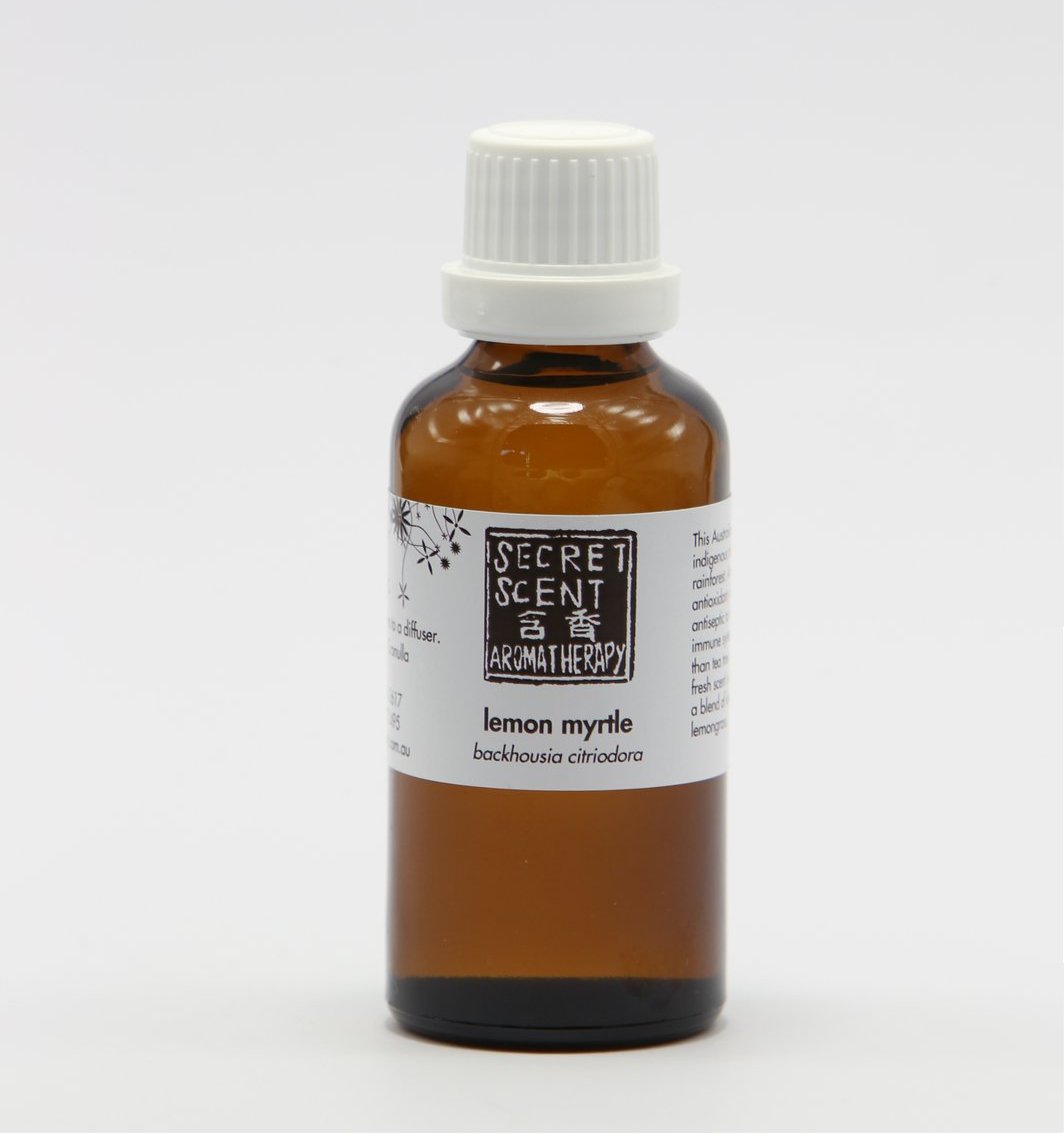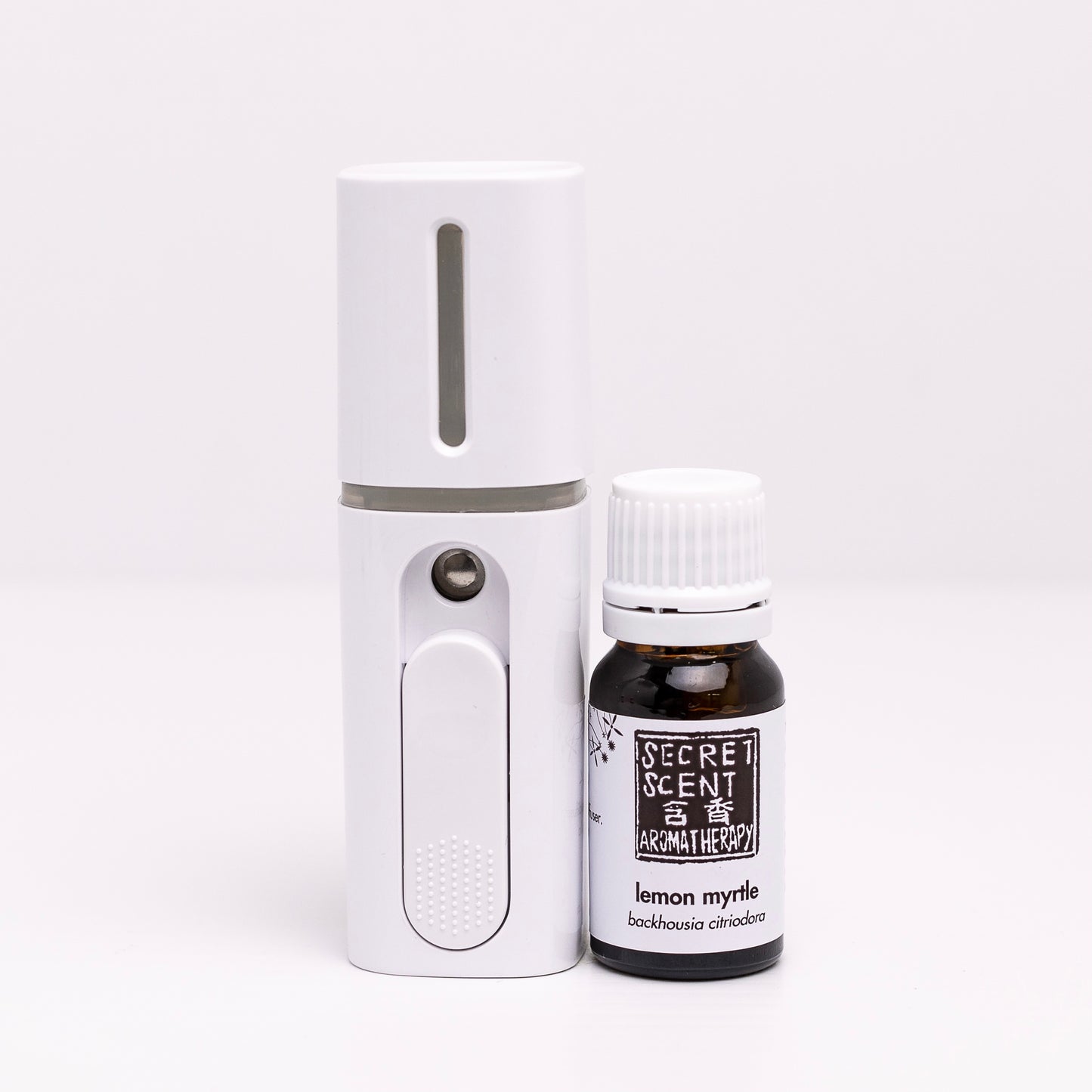 True Backhousia
We have a magnificent Backhousia in the backyard and we often harvest the leaves for tea or just having the crushed leaves in the house.
Now I have it all in a bottle! Fabulous, thank you Secret Scent.
One of my favourite blends
Not only does it smell amazing - I have been using this diluted in warm water to clean the ears and skin of my very old dog it helps to give her a bit of a freshen up and more importantly calms the scratching of dry skin
How to use essential oils
Bath

Add 6 drops to a full bath with disperser or milk and agitate

Shower

Add 4 drops to corner of shower and inhale aroma

Tissue

Add 3 drops to tissue at night or to carry with you

Burner / Diffuser

Add 6 to 8 drops to water

Massage Oil

Add 5 drops to 10mls of base oil

Hand and Body

Add 5 drops to 10mls of base cream
More about essential oils
Before chemicals, oils obtained from pure plant extracts (known as essential oils) were used to help improve the quality of life on a physical, emotional and spiritual level. Since then, essential oils have been found to heal skin, strengthen immunity and influence moods and feelings, assisting mental conditions such as stress and anxiety. Essential oils have the healing ability to work both therapeutically and medicinally.

All Secret Scent products are 100% natural, and do not contain sulphates, chemicals or parabens.