Regular price
Sale price
$9.00 USD
Unit price
per
Sale
Sold out
Our Number 1 Selling Miracle Cream 

This all natural product relieves the aches and pains of sore muscles, soothes inflamed joints and reduces swelling. It can be applied directly to the body whenever needed.
A great cream for arthritis, exercise soreness, swelling and stiffness, ageing and more.

If you are a physiotherapist or massage therapist, ask us how you can stock our popular Muscle, Joint and Arthritis cream in your clinic today.
Ingredients: Pure essential oils of juniper, black pepper, lavender, ginger, rosemary and eucalyptus in an arnica base.
Do not use on broken skin.
View full details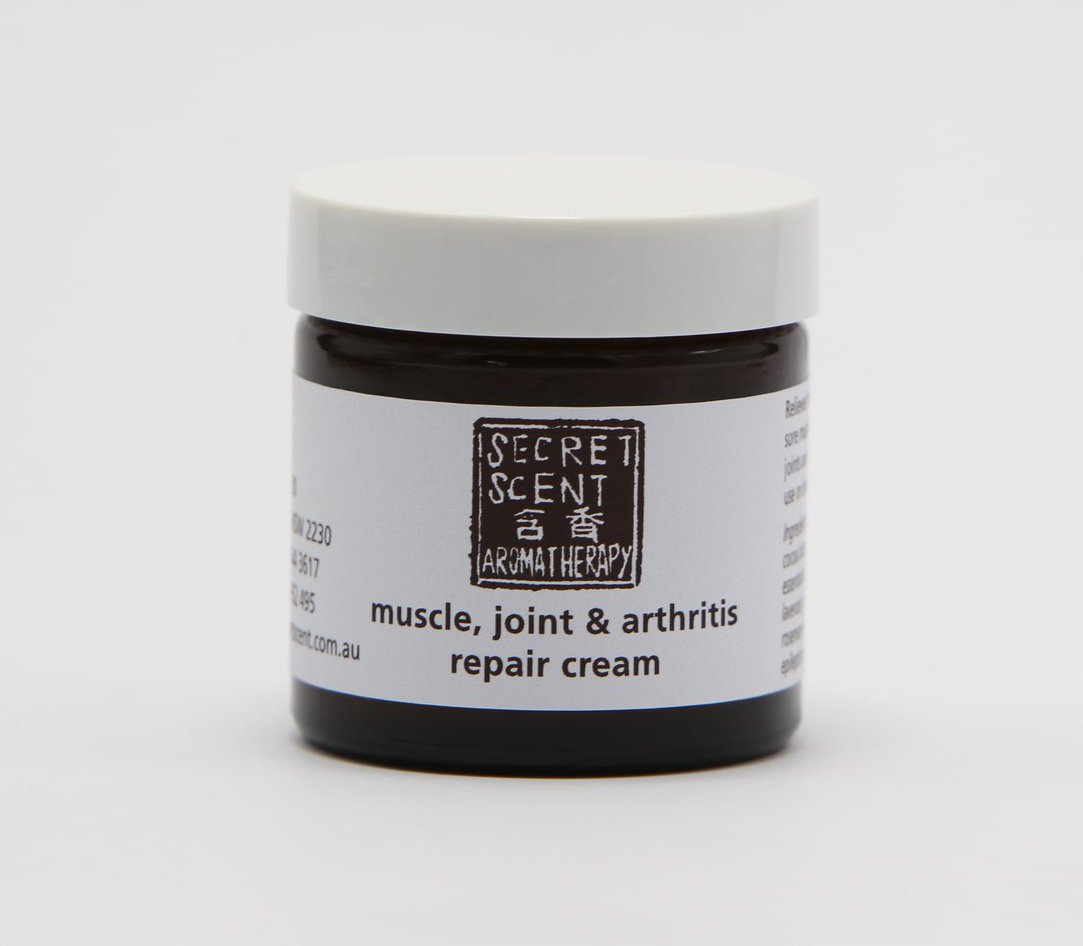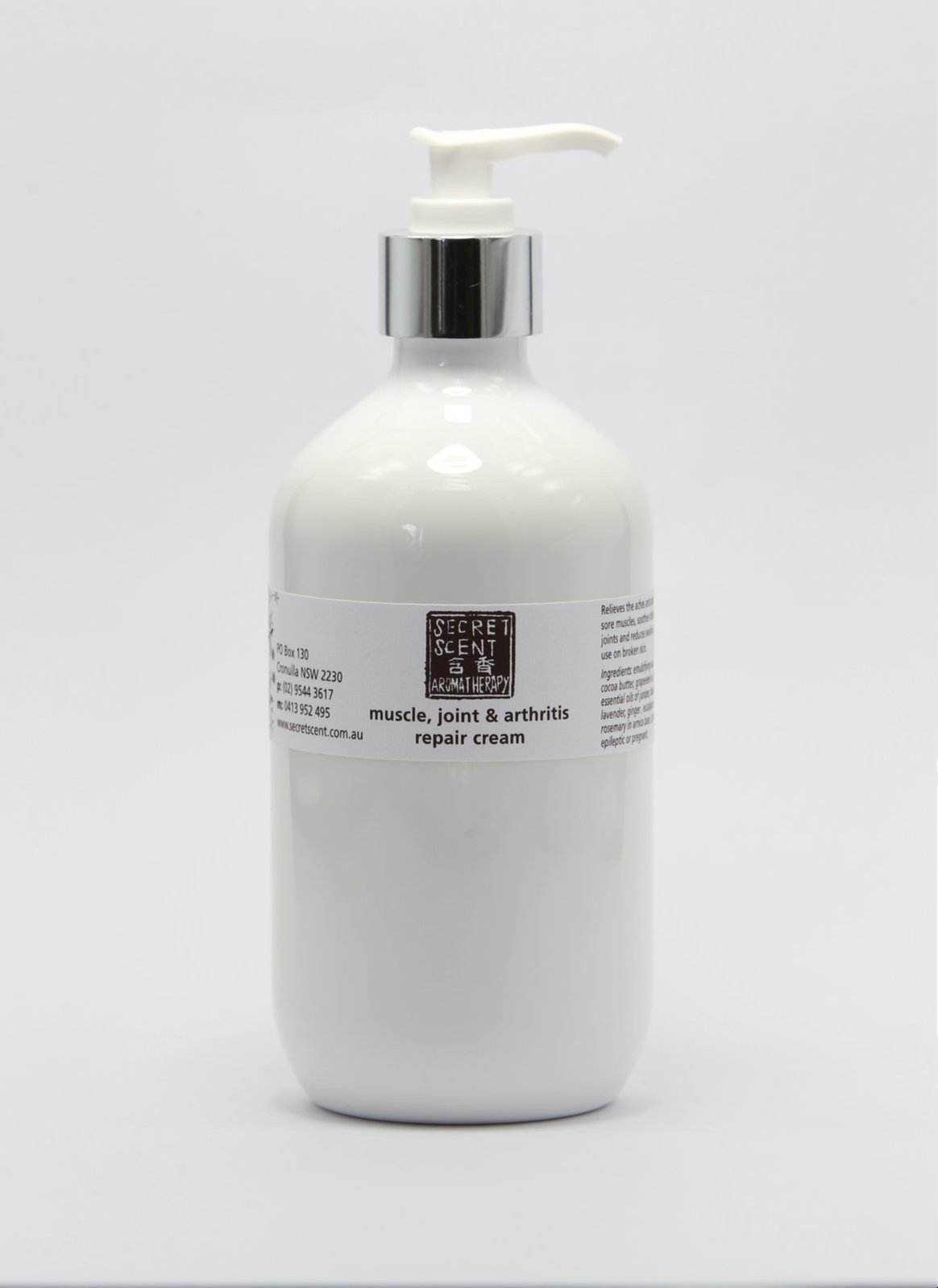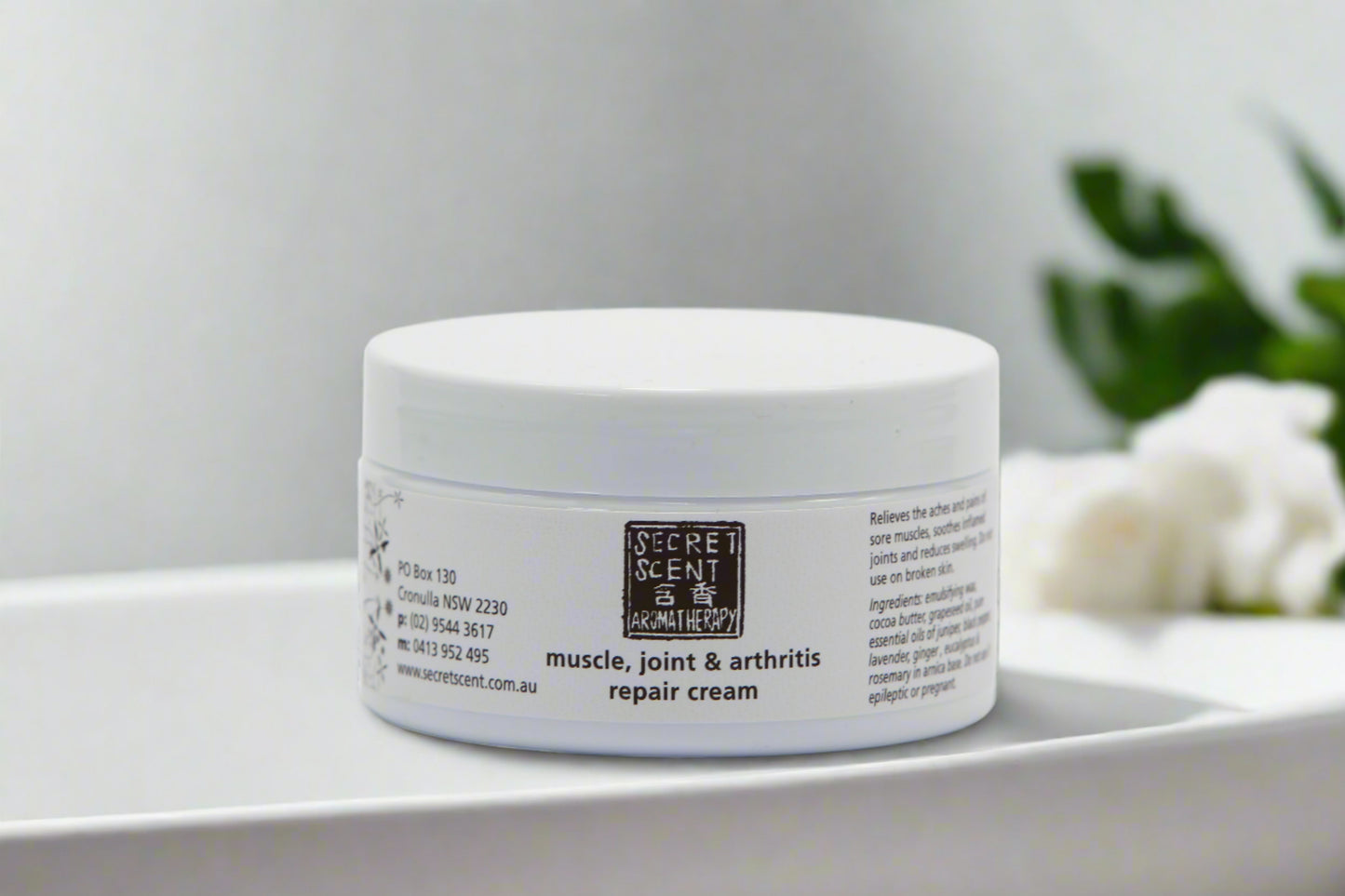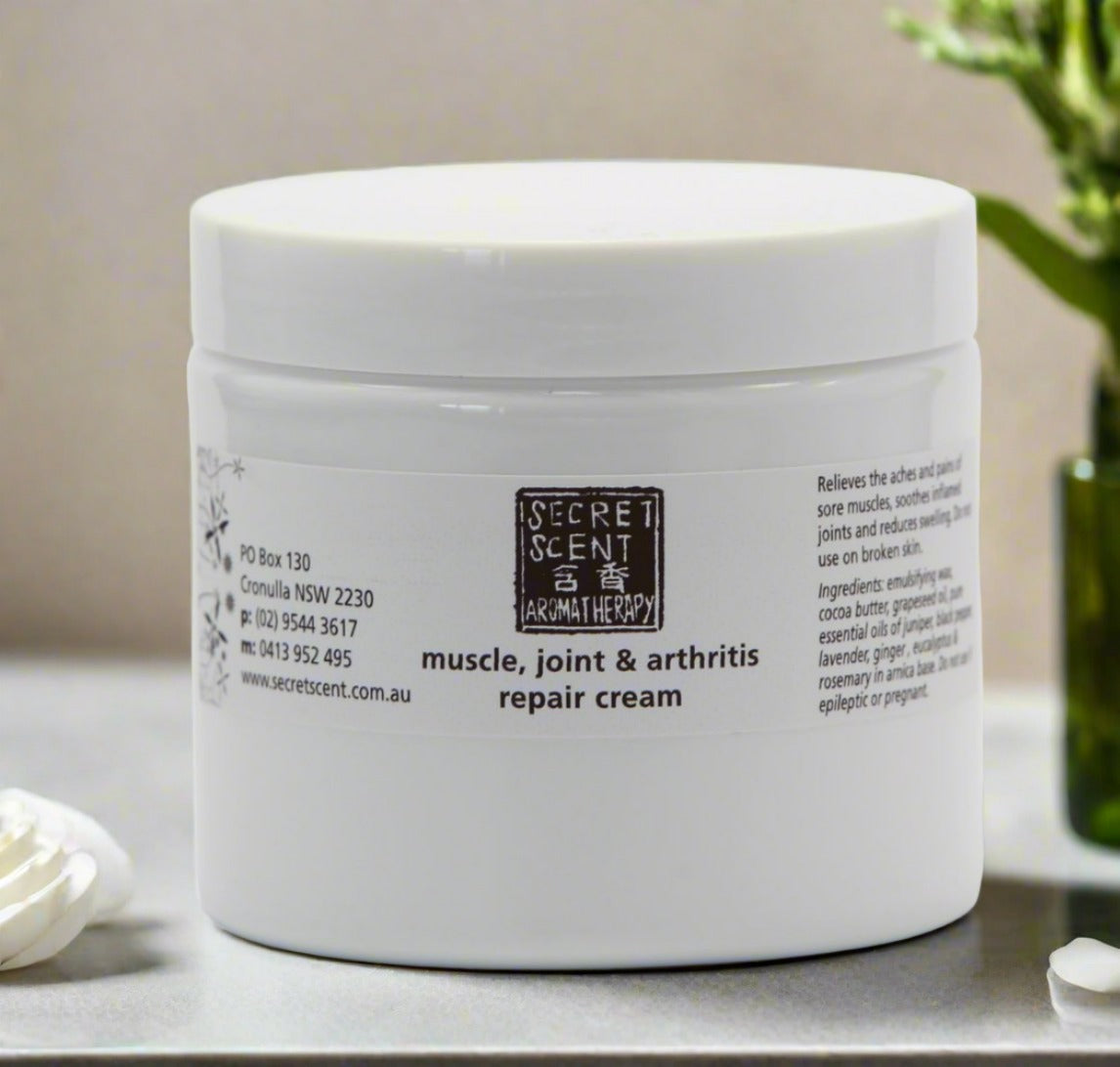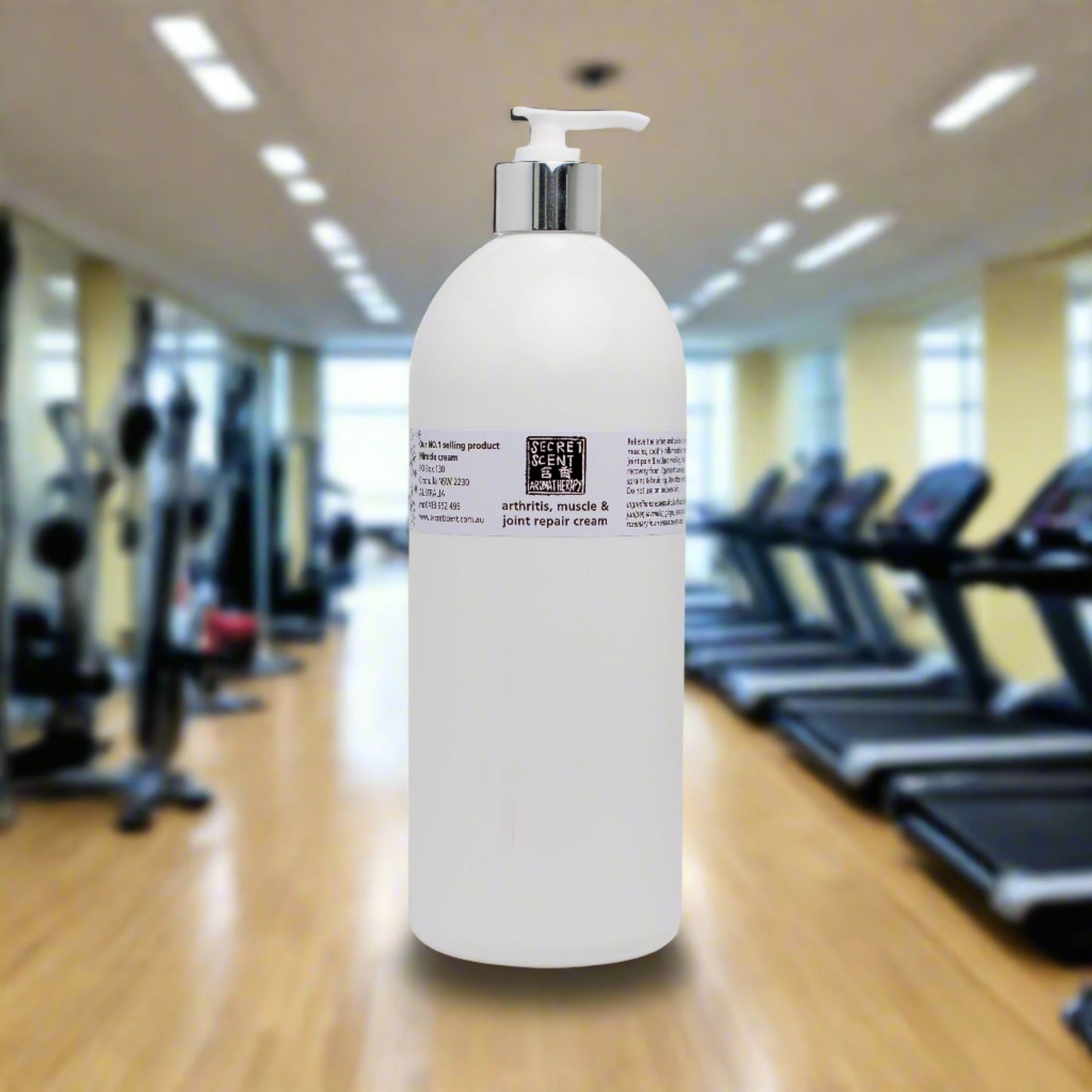 I have been using this cream over the past few years and can highly recommend it. It really a helps with muscle tightness and joint pain whilst on my feet at work for long periods of time.
What tennis elbow?
I loved using the oil in the bath after long hikes so when tennis elbow flared up recently I ordered some cream. It's amazing how quickly the pain and tenderness has gone. This cream works!
Amazing Cream
I cannot believe how much this cream has helped me with the pain of neck and knee arthritis. I have stopped taken daily painkillers since I started using 4 weeks ago. I have recommended to my elderly father and my brother. It really is an amazing cream. I am a very active person and this cream has enabled me to keep active without the pain!
The Miracle Cream
My mum and I call this product "the miracle cream". I'm currently suffering from inflammation of the wrists joints and am finding this reliefs the discomfort.
More about our therapeutic creams & oils
Therapeutic healing creams help with pain relief and are anti bacterial, anti viral, antiseptic and anti inflammatory ensuring you heal naturally. Muscle, Joint and Arthritis Repair Cream is our most popular product ordered by physiotherapists, chiropractors, osteopaths, massage therapists and nursing homes throughout Australia. It is also available as a massage oil.