Regular price
Sale price
$24.00 USD
Unit price
per
Sale
Sold out
Empower yourself during pregnancy and birth with this luscious signature scent. Hand blended to evoke calm, positivity and total bliss.
Ingredients ; Pure essential oils of mandarin, rose geranium, lavender, lemon myrtle and rose.
Signature Scent by Julie Clarke 
Transition into Parenthood Course by Julie Clarke
Julie Covers all the essential labour and birth support strategies, practical self-help for women and their partners; "must know" facts and "how to" aspects of birthing and babies.
www.julieclarke.com.au
View full details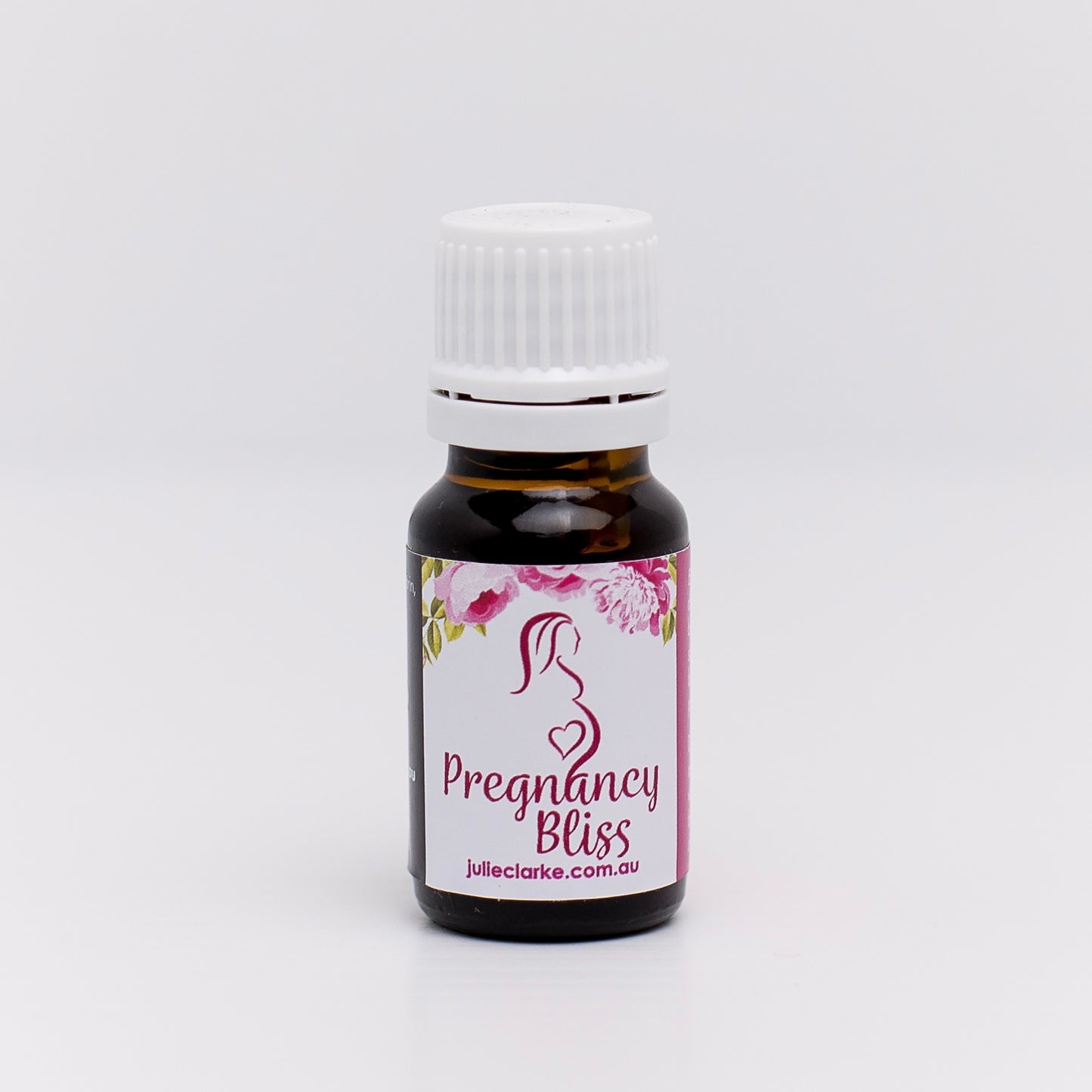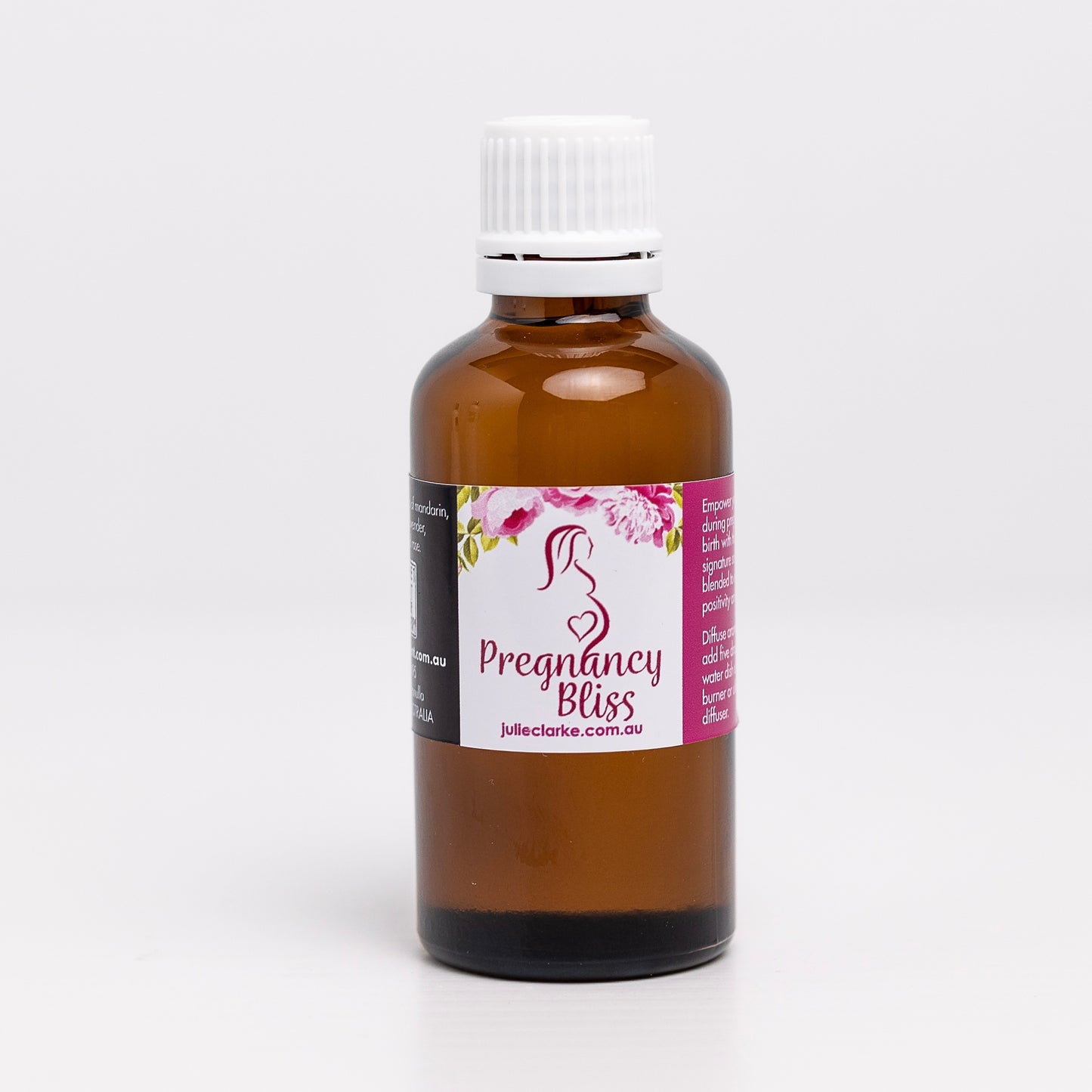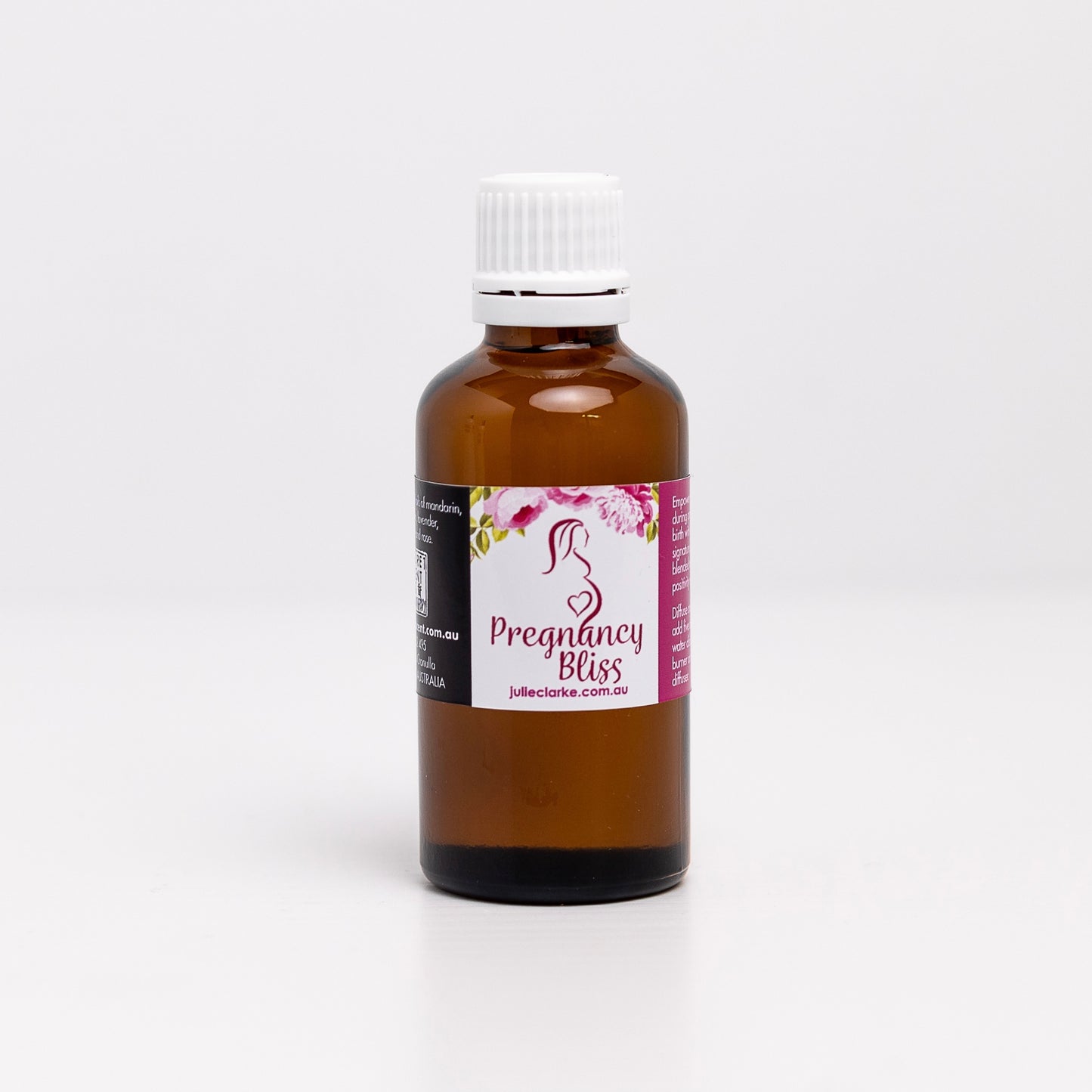 Pregnancy Bliss is beautifully womanly in all ways
As I lift the scent up to my nose and draw a long breath in, it transports me to a feeling of being uplifted, and totally endorsed as a woman.
It's so gorgeous I have it in my Doula bag and use it at every birth I go to - all the labouring women adore it and so do the midwives and OB's.
There's a magical quality about it that helps women to release and let go during labour a little bit extra and especially those with long slow pre-labour it helps to complete the labour quicker. It's a brilliant blend of completely safe mix of scents for pregnancy. We all love it.
How to use essential oils
Bath

Add 6 drops to a full bath with disperser or milk and agitate

Shower

Add 4 drops to corner of shower and inhale aroma

Tissue

Add 3 drops to tissue at night or to carry with you

Burner / Diffuser

Add 6 to 8 drops to water

Massage Oil

Add 5 drops to 10mls of base oil

Hand and Body

Add 5 drops to 10mls of base cream
More about essential oils
Before chemicals, oils obtained from pure plant extracts (known as essential oils) were used to help improve the quality of life on a physical, emotional and spiritual level. Since then, essential oils have been found to heal skin, strengthen immunity and influence moods and feelings, assisting mental conditions such as stress and anxiety. Essential oils have the healing ability to work both therapeutically and medicinally.

All Secret Scent products are 100% natural, and do not contain sulphates, chemicals or parabens.