Regular price
Sale price
$24.00 USD
Unit price
per
Sale
Sold out
Promote peace and harmony in the mind and heart with Rosalie, a blend of rose, jasmine, mandarin and bergamot. Also comes in a roll on balm, and a kit.
Rosalie is exclusively blended by Secret Scent Aromatherapy in Australia, using sustainably and ethically sourced ingredients, for the St Vincent de Paul Society NSW. Every purchase from the Rosalie range gives a Rosalie Gift to women assisted by the St Vincent de Paul Society. Your Gift to women in Crisis.
Ingredients: Pure essential oils of rose, jasmine, mandarin and bergamot.
View full details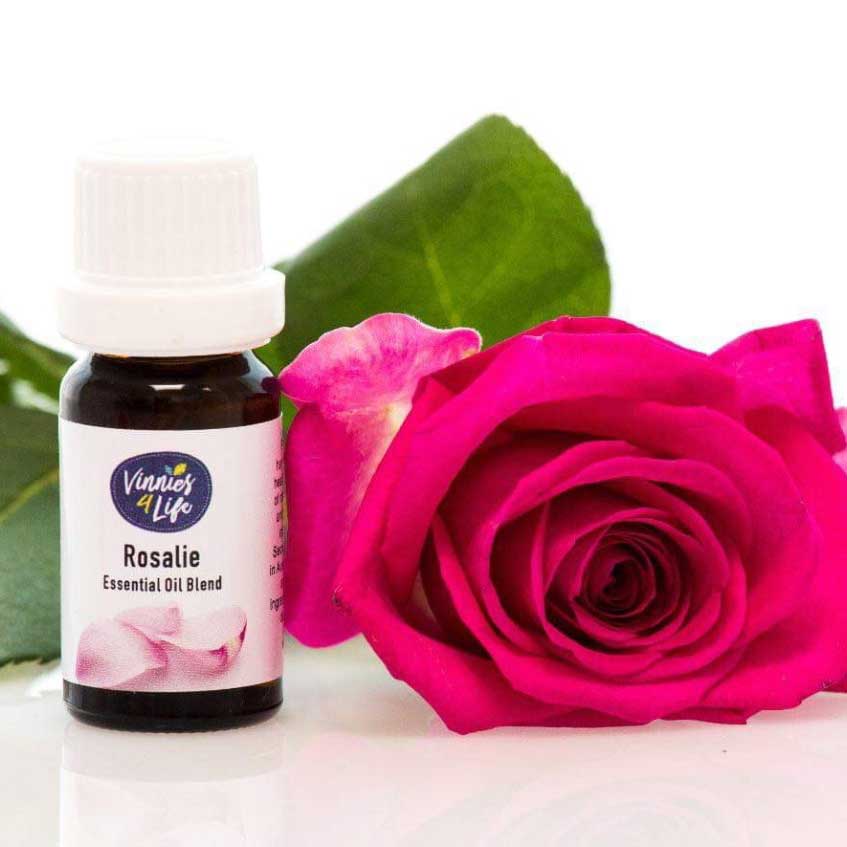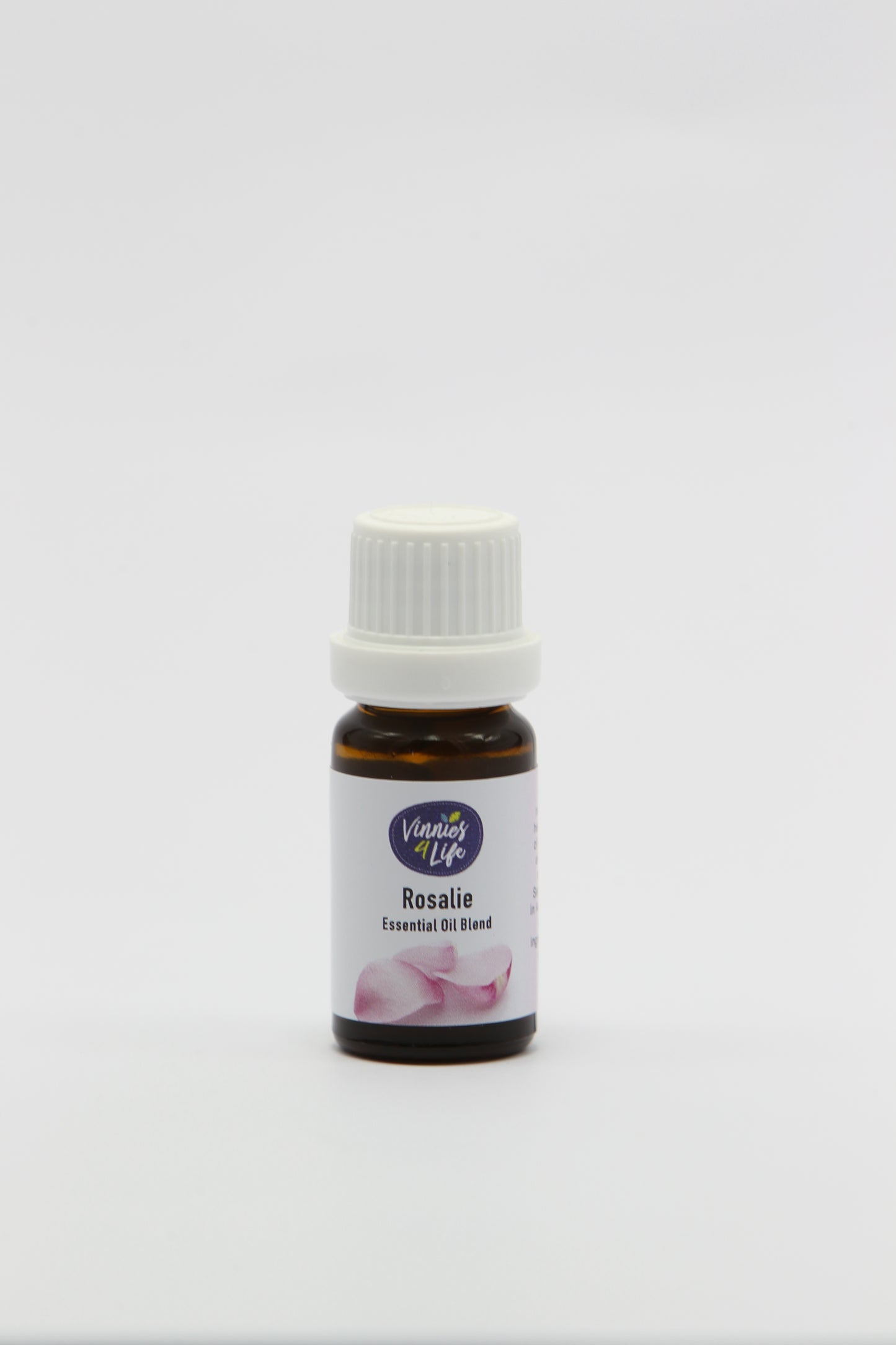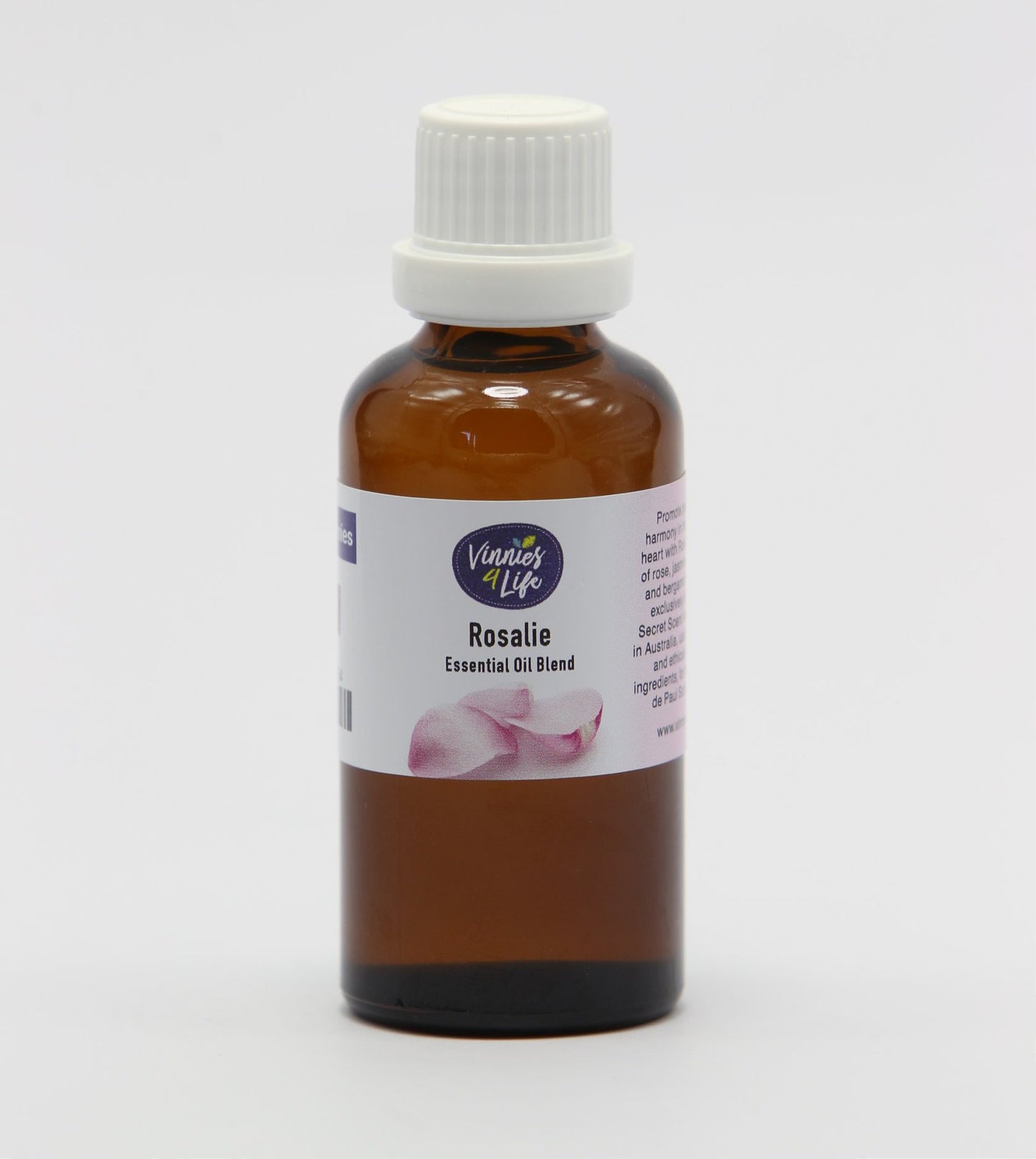 How to use essential oils
Bath
Add 6 drops to a full bath with disperser or milk and agitate
Shower
Add 4 drops to corner of shower and inhale aroma
Tissue
Add 3 drops to tissue at night or to carry with you
Burner / Diffuser
Add 6 to 8 drops to water
Massage Oil
Add 5 drops to 10mls of base oil
Hand & Body
Add 5 drops to 10mls of base cream
More about essential oils
Before chemicals, oils obtained from pure plant extracts (known as essential oils) were used to help improve the quality of life on a physical, emotional and spiritual level. Since then, essential oils have been found to heal skin, strengthen immunity and influence moods and feelings, assisting mental conditions such as stress and anxiety. Essential oils have the healing ability to work both therapeutically and medicinally.

All Secret Scent products are 100% natural, and do not contain sulphates, chemicals or parabens.