Regular price
Sale price
$15.00 USD
Unit price
per
Sale
Sold out
Seal your holistic practice of yoga using the power of aromatherapy essential oils. Raise your vibrational energy, boost your spirits and balance the chakras.
Yoga Scents are a unique range of essential oil blends and roll on balms created to heighten your yoga experience.
Sacred Chi purifies and releases negative emotions and vibrations, whilst regenerating positive chi (energy). Cleanses the aura and chakras.
Perfect for healers and therapist to cleanse space in a room in between clients. The use of essential oils are used to create good Feng Shui, to clear the previous occupants' energy so you don't take on their illness, divorce or bankruptcy. Also comes in an essential oil blend, a room refresher spray, and a kit.
Chakras: 3RD EYE, THROAT, SACRAL, BASE
Elements: EARTH, METAL, WATER, WOOD
Ingredients: Pure essential oils of rosemary, sage, lemon myrtle and juniper infused in jojoba oil. 
View full details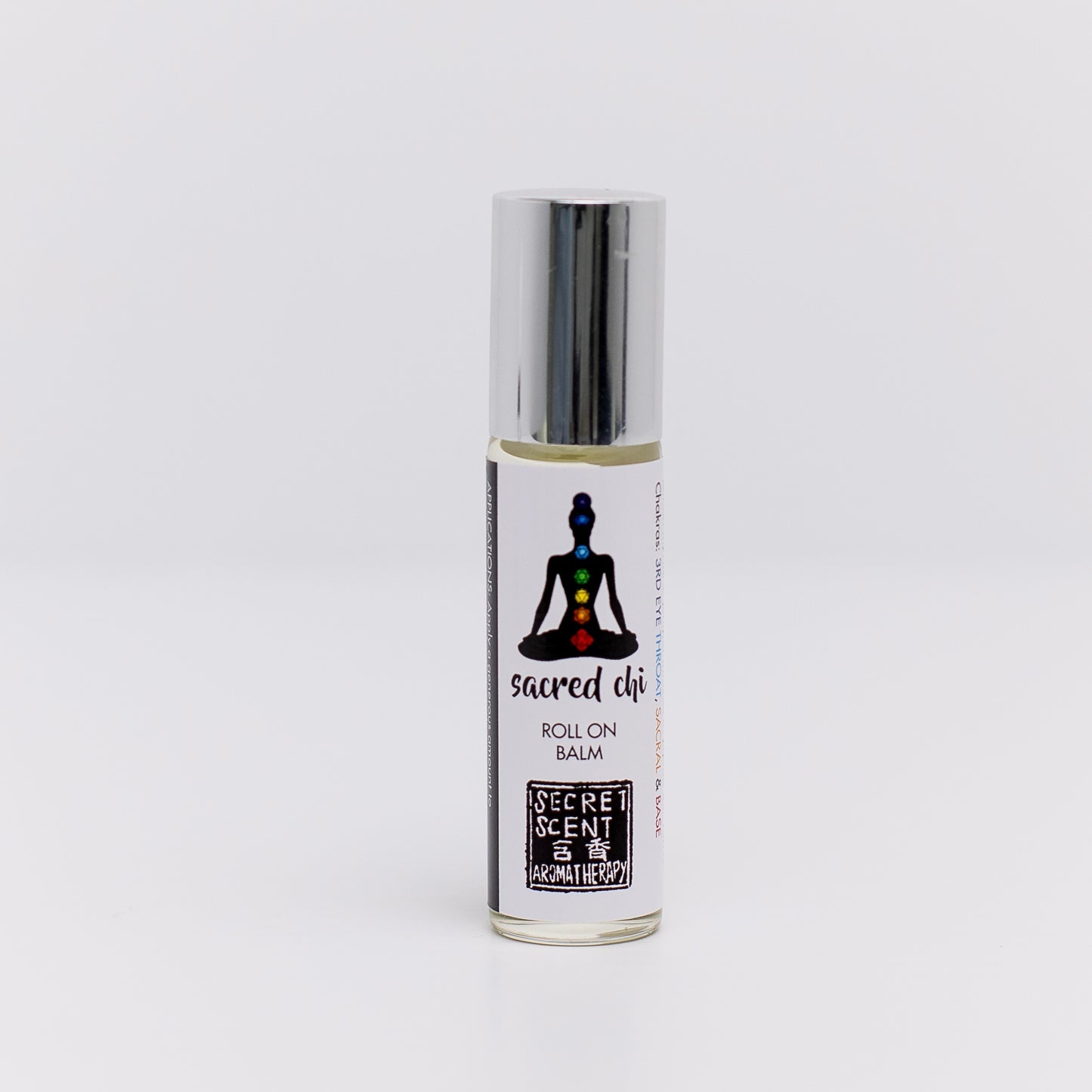 Roll On
Apply generous amount to temples, neck and behind ears.
Smell
Unscrew the cap and smell directly from the tube.
On The Go
The perfect product to take with you on the go